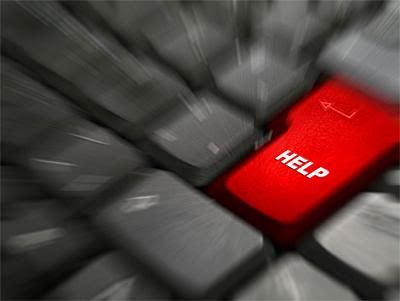 Are spiders supposed to be smart? Can they tell who exactly in the room despises them the most and then decide to attack them? Am I giving them too much credit? I ask because two nights ago I was sitting on our living room couch with the hubby and my brother. I hate, despise and fear spiders. The other two don't really seem to care about them either way. Then there was the spider. I don't know where it came from or how long it was there. Probably not long since I kind of sorta have radar for them and usually spot their location even when no one else seemed to notice. All I know was out of the entire house it decided the spot on the ceiling above our couch was a prime location. And it also decided I was the one it was looking for and not the other two warm bodies on the couch.
Before I had a chance to spot it and sick one of the men to kill it,
the spider dropped
. ON ME! Welcome to my biggest fear. A spider dropping and/or finding a way to touch me is a thought that can send me running from a room from even the tiniest of spiders. It makes my skin crawl and my insides scream just writing this. Anyway, the spider decided to make my fear a reality. Did it land on my head? No. My lap? Nope. It landed on my chest and scurried down my FREAKING shirt. Yes, I was molested by a spider in my very own house and somehow lived to tell about it. It's a miracle. Or an overreaction but who's really keeping score?
The second I felt it hit my skin I knew what it was without even seeing it. No I don't mean I knew it was a bug. I mean I KNEW it was a spider because this is my life and what else would really drop on me of all people? Exactly. I screamed, jumped off the couch and proceeded to claw my own chest to get it off. It's actually amazing I didn't rip my shirt off which my brother is very appreciative for. So I guess even in pure panic my brain still had enough sense not to strip. Thank God for that. However what my brain couldn't do was register pain since I scratched the hell out of my skin to get the spider away as fast as possible and had no idea I was attacking myself. I didn't draw blood but I was pretty damn close.
The second the spider was out of my shirt and I saw it fly back towards the couch I ran to the opposite side of the room and hyperventilated. My hubby did a little dance to get off the couch since in my panic I sort of threw the spider at him. Sorry babe! He killed it of course and then stared in awe at the scratches on my chest. Honestly? It sort of looked like I was attacked by some poltergeist like in haunting movies except I did it to myself while conscious and still hadn't even felt anything. That came a few minutes later and it stung like hell. A little while later, after my breathing returned to normal and I convinced myself to sit on the couch again a disturbing realization hit. That evil little pervert of a spider?
It got to second base with me.
Yup. This is my life people. You can' even almost make this shit up.