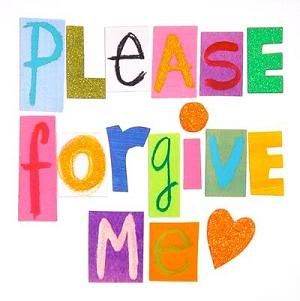 I abandoned you. I disappeared without notice for over 3 months. You could hate me and refuse to read anything I post and be perfectly reasonable. Except I hope that you'll come back anyway. Because I love you. I love each and every person that spends some of their precious time reading my randomness. I've missed the writing and I've missed you, the readers. Even if you haven't missed me too, I hope you return anyway. Please take me back?
I wish I could say I was off saving the world as my excuse for being missing in action. Like helping orphans or maybe rescuing animals! Instead, my only reason is we were super busy. Not much of an explanation is it? Life just showed up and took us for a speed ride and we were left playing catch up. Like playing cleanup crew at my Mom's after the massive Rhode Island flood and then getting our house ready for a couple family members moving in since the flooding made their previous home unlivable. Sadly this wonderful blog was tossed in the back of the closet like an old sweater and is only now being pulled back out for fresh start. I've missed it.
So now that life has returned to some form of normal I'm back and ready to go! So many moments have come along that had me saying, "
I could blog about that!
" Clearly I never really got out of the habit of thinking about what to write even though I wasn't here to do it. This time around will more or less be the same except for one thing. I've decided to leave the 'Moronic Monday' segments in hiding for a while. I want to bring my blog back to how it started with just pure random posts whenever they strike, instead of a schedule. Maybe I'll bring it back later once I get going again, but for now lets just say it's on vacation. I can let you guys be the real decider on that one!
I hope you forgive me for my absence and decide to return as my wonderful readers! I've still been reading all my favorite blogs but haven't been commenting all that much. I'll pick up on that more too, I promise!
It feels good to be back! I'm sure we'll continue to have fun just as we did before.
-LB